18x9.50-8 Excel Sahara DOT All-Terrain Tires and 8" OEM Steel Wheels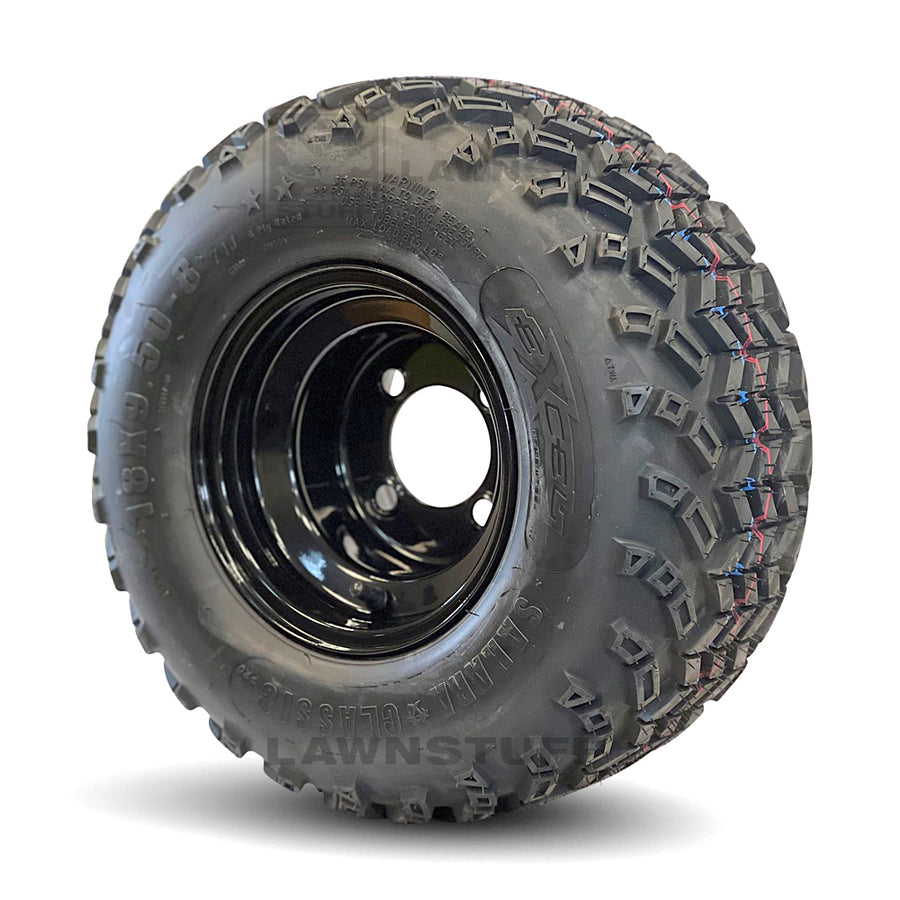 18x9.50-8 Excel Sahara DOT All-Terrain Tires and 8" OEM Steel Wheels
Regular price $79.50 Sale
The Sahara Classic is a popular tire among golf cart enthusiasts. Put them on your cart, utility vehicle, lawn mower, or whatever vehicle you use in tough elements. This directional tire tread will increase the traction of your vehicle today and measures a total heigh of 18" tall. These popular Sahara Classics come mounted on your choice of 8" white or black steel wheels (center offset) and will fit any hub with a 4x4" bolt pattern.

Includes:
Brand New 18x9.50x8 Excel Sahara Classic Direction All Terrain Tires mounted on

Measures 18" tall, 9.5" wide

Brand New 8x7" Black or White Steel Wheels

4x4" bolt pattern // 101.6mm Bolt Pattern
8"x7" Steel Wheel with Center Offset
Specifications:
Brand Excel Sahara Classic
Tire Diametre 18.0
Tire Width 9.5"
Wheel Size  8x7"
Wheel Offset ET-0 (Center offset)
Material Rubber 4-Ply 
Type Tubeless