Carlisle 22X9-50x12 Lawn and Turf Tires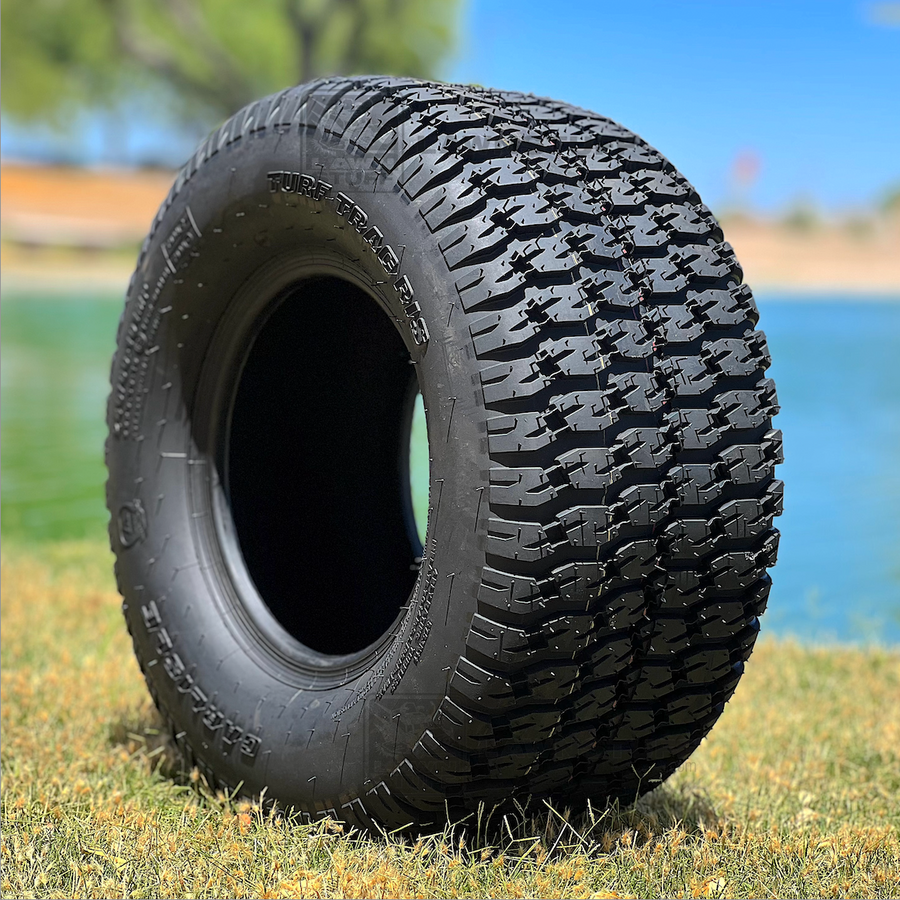 Carlisle 22X9-50x12 Lawn and Turf Tires
Regular price $105.50 Sale
 Details:
Carlisle is one of the top names in tires and the Carlisle Turf Trac Tires are high-quality, versatile tires designed with your lawns in mind. With excellent traction and durability, these R/S turf tires minimize turf damage while providing optimal performance on various terrains. Compatible with a variety of lawn mowing and maintenance equipment, these tires are a reliable choice for home owners and lawn care companies alike.
Select your quantity above
Wheel not included - loose tire only
Gentle on lawns and golf course friendly 
Available in 22x9.50-12 size, the Carlisle Turf Trac R/S tires are built to withstand the rigors of outdoor use. They are resistant to punctures, cuts, and abrasions, allowing for long-lasting performance even in challenging environments. The tires are also designed to provide a comfortable ride, reducing vibrations and ensuring smooth operation.
In summary, the Carlisle Turf Trac R/S Lawn & Turf Tires are a dependable choice for individuals and professionals seeking optimal traction, minimal turf damage, and long-lasting durability. These tires combine ruggedness with finesse, making them an ideal solution for anyone working in lawn and turf.
Specifications:
Brand Carlisle 
Tire Diametre 22 or 24
Tire Width 9.50x12 or 12
Wheel Size  10
Type Tubeless
Material Rubber